Oil Change Service in Columbus, OH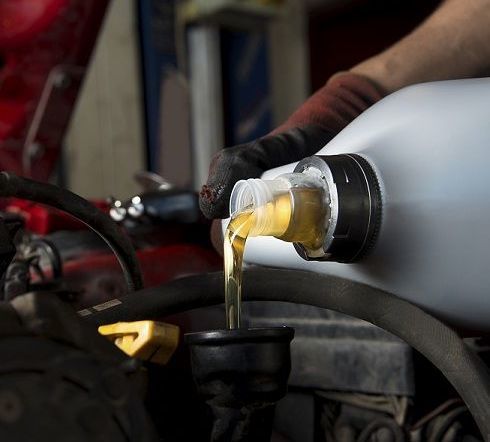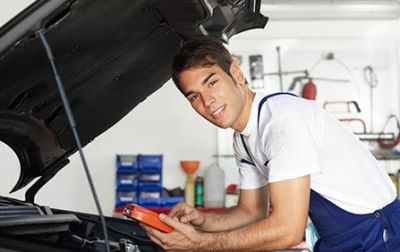 Is it about that time for your vehicle to pull into our service bay for our oil change service? Let our friendly, well-trained technicians at Dan Tobin take care of your every need, whether it's regular maintenance or a larger issue. We have convenient business hours and hold customer service to the utmost priority, so stop in and let us take care of you!
Following the strict timeframe given to you in your Owner's Manual is crucial to increasing the longevity of your vehicle, as well as to achieving top-notch performance. While engine oil works to provide lubrication to the always-moving components under the hood, it also performs a host of other functions that are important to a running vehicle. Comprised of a number of different elements, oil contains dispersants, detergents, anti-corrosives, heat protectants, minerals, and more. The abundance of metal parts all working together underneath your hood are preserved by the oil, while it also shields it from air, which can lead to rust, if exposed. Your engine also creates a byproduct while it is working, consisting of grime, dust, and particles, that oil sweeps away through a filter to maintain a tidy environment. If left unchanged, this can result in clogging and build-up, which is the last thing you want.
Severe damage is exactly what is bound to happen over time if you don't get an oil change service on a regular basis. Oil degrades over time, and those beneficial supplements slowly but surely becoming less effective, eventually resulting in total engine failure if it is put off for too long. You can completely avoid this by using our Schedule Appointment form right now, and set up a time to stop by that works best for you! You can also save time by lumping a few different maintenances together. Get your tires rotated or have your wiper blades replaced all at once to reduce the number of visits you have to make here at our Service Department.
At Dan Tobin, we are happy to get you on an ideal maintenance schedule for you and your vehicle, so speak with a knowledgeable advisor today about an oil change service in Columbus, OH! You can rest assured that we will take care of your vehicle swiftly with close attention to detail for your peace of mind. We are located at 2539 Billingsley Road in Columbus, OH, and look forward to seeing you as soon as possible so you can get back on the road in top shape.
Service & Parts Hours
877-382-8209
| | |
| --- | --- |
| Monday | 7:00 am - 6:00 pm |
| Tuesday | 7:00 am - 6:00 pm |
| Wednesday | 7:00 am - 6:00 pm |
| Thursday | 7:00 am - 6:00 pm |
| Friday | 7:00 am - 6:00 pm |
| Saturday | 8:00 am - 4:00 pm |
| Sunday | Closed |
Testimonials
Angie's List
July 20, 2016
cars.com
July 25, 2016
Google+
July 28, 2016
Google+
July 28, 2016
Google+
August 2, 2016
cars.com
August 3, 2016
Google+
August 4, 2016
Yelp
August 7, 2016
cars.com
August 12, 2016
cars.com
August 13, 2016
cars.com
August 25, 2016
Yelp
September 11, 2016
Yelp
September 11, 2016
Google+
September 16, 2016
Facebook
September 29, 2016
Google+
October 2, 2016
cars.com
October 11, 2016
cars.com
October 12, 2016
cars.com
October 13, 2016
Read More