Wiper Blade Replacement near Dublin, OH
From the engine to the tires, we depend on a number of aspects of our vehicles to safely carry us from Point A to Point B. One crucial element that is often overlooked, but deserves equal attention, is windshield wipers. Your blades are the only thing standing between you and a clear view of the road ahead, so visit us today for your very own replacement at Dan Tobin Chevrolet Buick GMC!
Unknown to many, it's suggested that you switch out your wipers for a new set about every six months to a year. Given the varying climate that we endure here in the Midwest, it is often recommended to attain a new pair every six months, or, at least have them inspected. Harsh temperatures and rough conditions, such as heavy snow, can break down the wiper condition dramatically, resulting in a less-than-ideal performance. If left unattended for too long, the blade can shred and, sometimes, even break apart from the arm.
Here at Dan Tobin, you can count on our technicians to get your vehicle suited up with the best pair of wipers for your vehicle! Most models are outfitted with rubber blades, which often last the shortest amount of time. You can also opt for halogen-hardened rubber blades, or even silicone blades, which are the longest-lasting of them all. Depending on your needs, you can be sure that we have each type right here in our expansive Parts Department. This way, you can come in and leave with a fresh pair the very same day! Here on our site, you can even fill out a form that lets you pre-order the blades for quicker service.
So, how do you know it's time for a wiper blade replacement? For starters, if you notice streak marks running across your windshield after use, that's a common sign that your wipers aren't performing optimally. Another indicator includes a squeaking noise when in use, as well as bad coverage. In addition to these signs, you can also visually inspect your wipers to see firsthand if anything is wrong. If the rubber is cracked, split, or even broken off in some places, it is about that time! You should also pay attention to your frames. If they are bent or damaged, their performance will be greatly affected.
If you think it's time for new wipers, come on down to our dealership located at 2539 Billingsley Road in Columbus, OH, today. You deserve the peace of mind of top-notch vision with our wiper blade replacement near Dublin, OH! Our team at Dan Tobin Chevrolet Buick GMC look forward to it!
Service & Parts Hours
877-382-8209
| | |
| --- | --- |
| Monday | 7:00 am - 6:00 pm |
| Tuesday | 7:00 am - 6:00 pm |
| Wednesday | 7:00 am - 6:00 pm |
| Thursday | 7:00 am - 6:00 pm |
| Friday | 7:00 am - 6:00 pm |
| Saturday | 8:00 am - 4:00 pm |
| Sunday | Closed |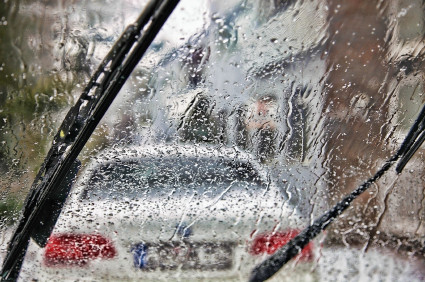 Testimonials
Angie's List
July 20, 2016
cars.com
July 25, 2016
Google+
July 28, 2016
Google+
July 28, 2016
Google+
August 2, 2016
cars.com
August 3, 2016
Google+
August 4, 2016
Yelp
August 7, 2016
cars.com
August 12, 2016
cars.com
August 13, 2016
cars.com
August 25, 2016
Yelp
September 11, 2016
Yelp
September 11, 2016
Google+
September 16, 2016
Facebook
September 29, 2016
Google+
October 2, 2016
cars.com
October 11, 2016
cars.com
October 12, 2016
cars.com
October 13, 2016
Read More