Get a fresh Start
With this GMC, Buick, and Chevrolet Dealer Bad Credit Financing in Ohio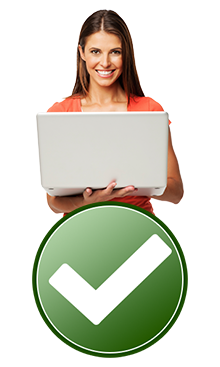 If your bad credit history is keeping you from buying a new car, visit Dan Tobin Chevrolet Buick GMC in Columbus, OH, serving Dublin and Westerville, and take advantage of our Fresh Start Financing. We understand that hard times can fall on anyone. Unemployment, divorce, hospital bills, and other major life issues can leave you struggling monetarily, but you shouldn't be punished for that. If you've experienced economic hardships that have put blemishes on your credit, GM has a financing program to help. 
Our Fresh Start Financing helps shoppers who have experienced foreclosures, repossessions, and other credit catastrophes. Your rates could be as low as 3.9% APR on qualifying, new, Chevrolet, Buick, or GMC vehicles. All you have to have is a minimum of $2000 a month verifiable income (no temp jobs).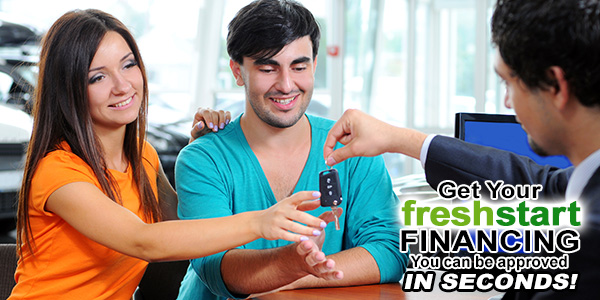 Securing auto financing with a bad credit situation can often be humiliating and expensive. Some car dealers won't even give you a chance if they see a low credit score, leaving you embarrassed and without the transportation you need. Other dealerships say they offer bad credit financing, but they'll punish you with sky-high interest rates and balloon payments that could leave you more financially strapped than before you started.
Buying a car is stressful enough without having to worry about your financial history, and Dan Tobin Chevrolet Buick GMC understands. That's why our Fresh Start Financing not only helps you afford a new car, but it also provides a fast and easy process that will get you in a reliable car. Our finance department has a team of experts who help shoppers with less-than-perfect credit secure the best auto loans around. You won't get stuck with high interest rates and budget-busting monthly payments.
The process to finance your new car is much faster than you probably believe! Start out by filling out our online finance application. Then contact the finance department at Dan Tobin Chevrolet Buick GMC at 877-514-0495. Our finance representatives will exhaust every means necessary to help you afford the car of your dreams. Visit us today at 2589 Billingsley Road and get an affordable new car today!